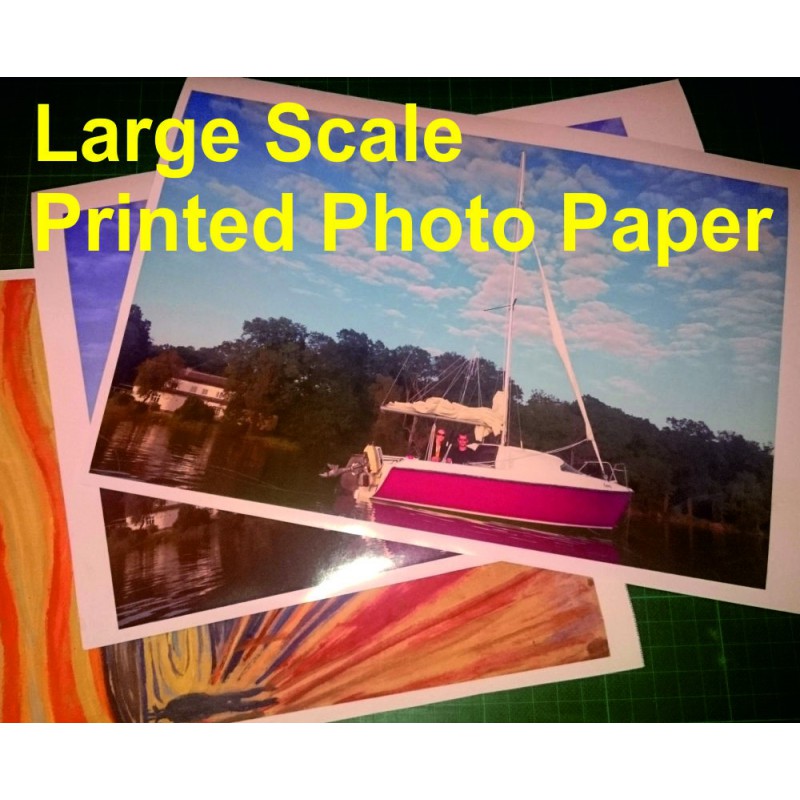  
Large format printing on a photo paper, photo printing service
We will print your photo or image onto glossy photo paper up to 61 cm wide. You can send print files or links to them to info@thesigns24.com or upload them below.
Order large photo printing online. We print photos onto 190g / m2 glossy photo paper, which is bright white, has great true-to-life colors and is waterproof (the paper still absorbs water, but the print does not spread) and has a life expectancy of up to 70 years. Medium-adhesive photo paper with the same characteristics is also available, which can be used, for example, to make photo wallpapers (another product in the same category).
It is possible to print photos on photo paper in a format and size suitable for you, from A4 size to 61 cm wide roll, which can be ordered with a running meter. Note that the selected photo paper size is for pricing purposes only, you can choose the exact image size. For example, in case of A4, you can also have your photo printed in 10 x 20 cm size.
You can send print files or links to them to info@thesigns24.com The image should be in the best possible quality ... eg an A4 image is ok from 2000 x 900 pixels. The fewer pixels, the more squared the magnification of the image. However, if you want to print a 40 x 80 cm photo, for example, you should have more pixels for a beautiful result.
We also offer a quantity discount for the photo paper printing service. The more you order, the cheaper the price per unit will be. Not all printed photos or images need to be the same, only the quantity in the shopping cart is important.
We will send printed pictures and photos on photo paper in rolls with your desired transport worldwide.
No customer reviews for the moment.