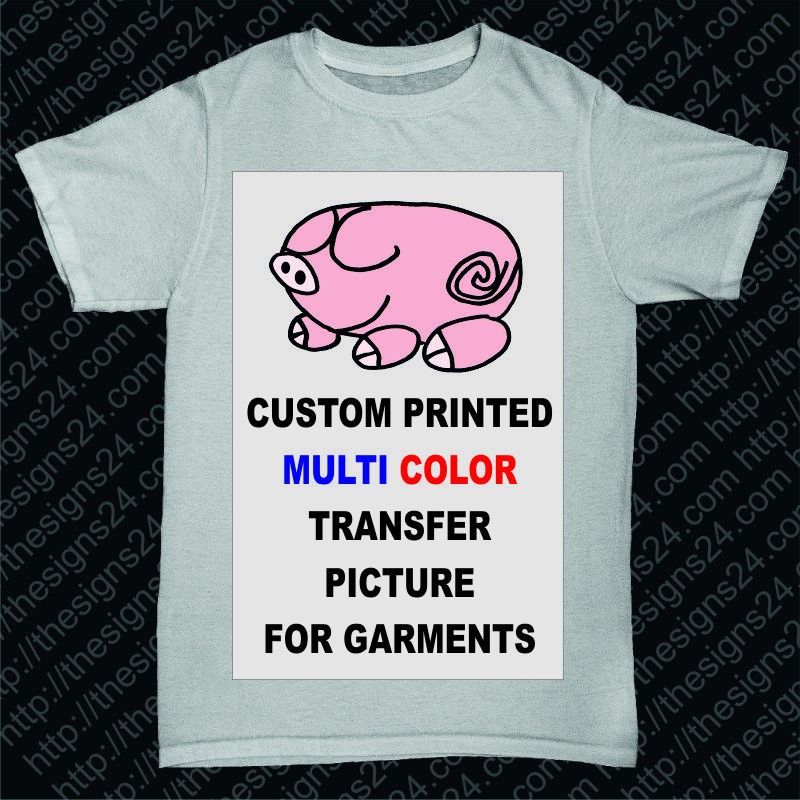  
Custom T-Shirt Printing Transfer Picture
Do yourself or your friend a T-shirt or a cloth bag for example with a memorable picture on it. Send your shirt designs, we print images onto special iron on transfer paper and you have to put it onto fabrics afterwards. It is very easy... see below how it is done. The result will be beautiful and long lasting.
This special iron-on transfer paper is suitable for transfering photos, images and logos onto T-shirts, woven bags, aprons, pillows, etc. It is the most cost effective and best alternative to the T-shirt shop if you live in the countryside or you do not have time or will for shopping. Design a shirt picture, send it to us, and we will dispatch you the preprinted iron-on transfer paper. You just have to take out your iron, preheat it and press the picture on the transfer paper onto the desired garment.
See how it is done>>
Please add and save your pictures under product customization tab before choosing the product parameters. Alternatively you may email your designs to info@thesigns24.com.
Pictures are printed with a maximum size onto the transfer paper unless otherwise stated. If you would like a custom sized picture, then write your desired measurements in the product customization fields. Detailed user manual will be included with the purchase.
No customer reviews for the moment.
Customers who bought this product also bought: