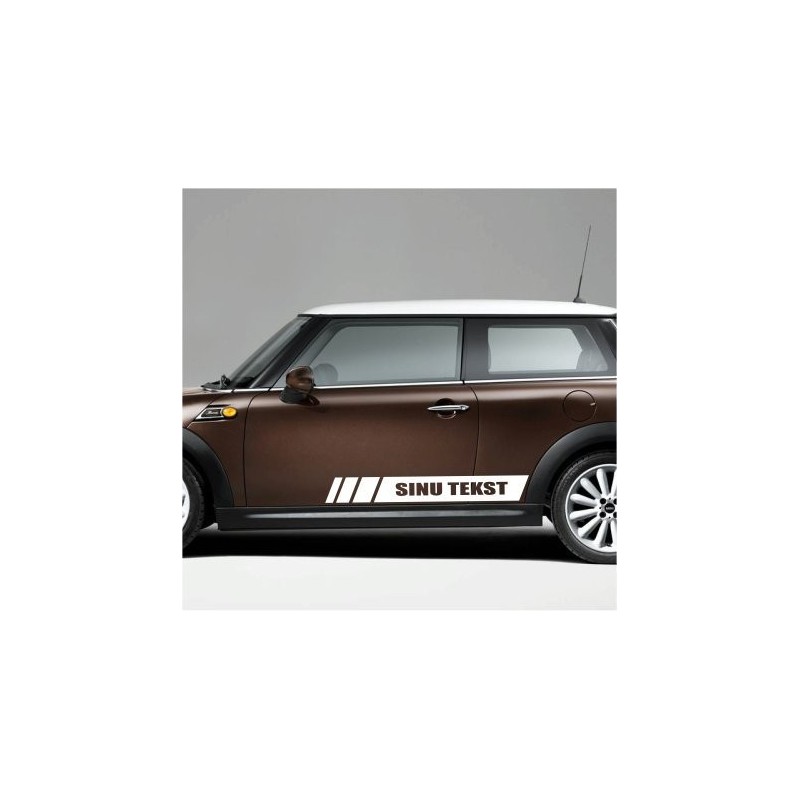  
Car Side Decals With Custom Text
Two top quality car side decals with custom text for both sides of your car. Different decal colors available. Please write your desired car side decal text into the text field below.
Car Side Decals With Custom Text
You will receive two stickers in color and text of your choice (one on each side). Stickers are cut from high quality 3M (or equivalent Avery / Metamark) self adhesive vinyl, that is suitable for outdoor and indoor use. Available decal sizes and colors can be found above the description.
Please write your desired text under the product customization tab text field. If you do not want any text on your car side decal, then write into text field, that you do not want any text and you will get plain side decals. If the size does not fit, it is possible to make dimensions of the product more suitable for the buyer. Choose product customization tab above and write suitable size in proper cells. Colors may differ slightly from reality depending on screen settings of your computer.
These self adhesive stickers are cut from high quality outdoor vinyl that is 100% water- and weatherproof and suitable for outdoor and indoor use. Our car vinyl decoration decals are easy to apply to any clean and smooth surface. Decals are easy to remove but are not reusable after removal. All of our machine cut decals come with application tape for smooth and quick application. Cheap Chinese stickers seldom have application tape supplied with the decals.
Our stickers are manufactured in European Union. Each sticker set comes with easy to follow application instructions.
Data sheet
Material:

vinyl

Outdoors durability:

up to 7 years

Operating Temperature:

-40°C.. +80°C

Application Temperature:

+8°C..+30°C

Thickness:

90...100 microm.

Application Surface:

smooth, straight, slightly curved

Underlying Material:

glass, plastic, acrylic, aluminum and other metal surfaces, PVC, painted surfaces, paper

Glue:

transparent pressure sensitive permanent adhesive, leaves no traces

Manufacturer:

3M/ Avery/ Metamark
You might also like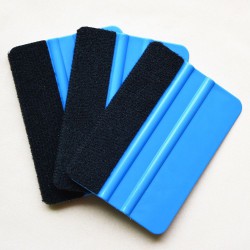 No customer reviews for the moment.
Customers who bought this product also bought: