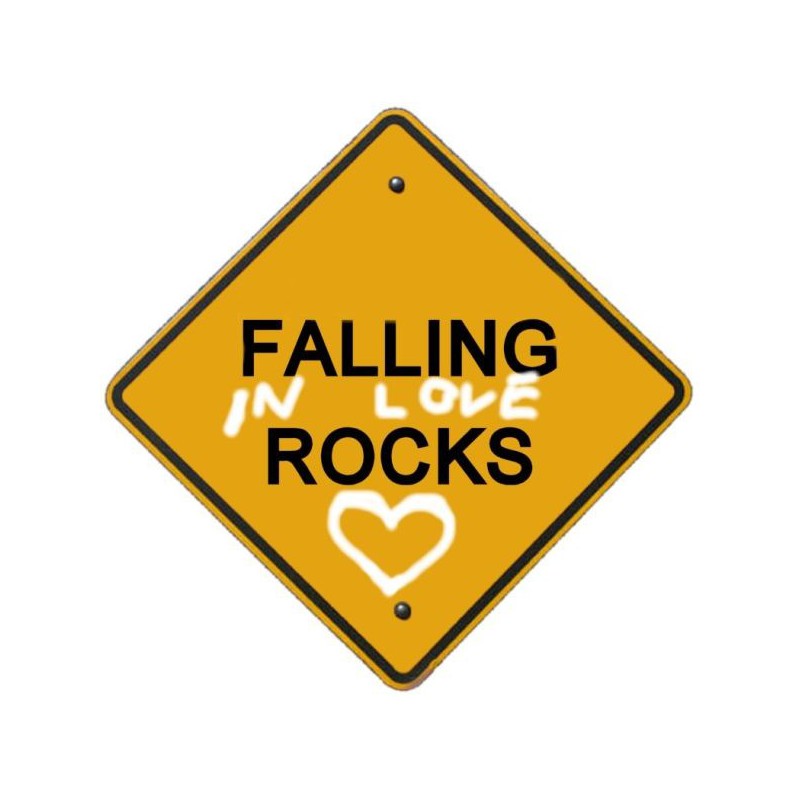  
Falling In Love Rocks - printed iron on transfer picture
Cool love related iron-on transfer picture.
A falling rocks sign with a valentine tune.
Do yourself or your friend a T-shirt or a cloth bag for example with a memorable picture on it. We print images onto special transfer paper and you have to put it onto fabrics afterwards. It is very easy... see below how it is done. The result will be beautiful and long lasting.
Special iron-on transfer paper is suitable for T-shirts, woven bags, aprons, pillows, etc. It is a good alternative to the T-shirt shop if you live in the countryside or you do not have time or will for shopping. Order a picture from us and we will send you the preprinted iron-on. You just have to take out your iron and press the transfer paper onto the desired garment.
See how it is done>>
Pictures are printed with a maximum size onto the transfer paper unless otherwise stated. If you would like a custom sized picture, then please let us know. A detailed user manual will be included with the purchase.
No customer reviews for the moment.