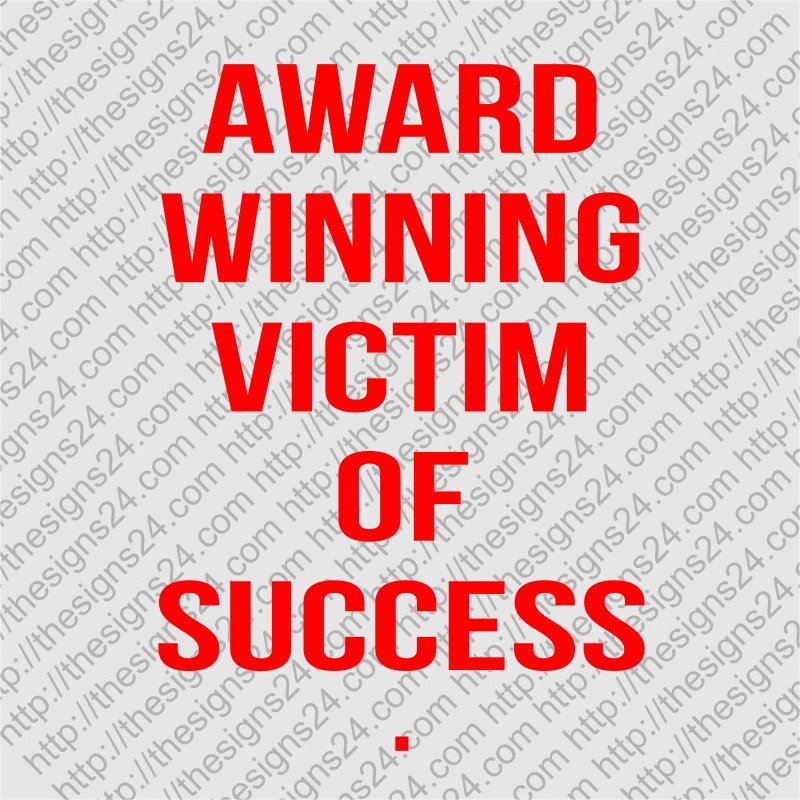  
Award Winning Victim of Success - heat transfer picture
Do yourself or your friend a T-shirt or a cloth bag with a memorable picture on it. We print or cut your images onto special heat transfer media and you can put it onto fabrics afterwards. It is very easy... see below how it is done. The result will be beautiful and long lasting.
Special iron-on transfer paper is suitable for T-shirts, woven bags, aprons, pillows, etc. It is a good alternative to the T-shirt shop if you live in the countryside or you do not have time or will for shopping. Order a picture from us and we will send you the preprinted iron-on transfer paper. You just have to take out your iron and press the picture on the transfer paper onto the desired garment.
For application you need an iron, a fabric or a garment on a firm flat surface that can withstand heat. Preheat your iron to 160°C. Place the transfer picture on the desired place on the fabric so that the plastic side is upwards. Iron it for about 10-30 seconds with medium pressure and peel the plastic off as soon as the image has cooled down a bit but still not completely cold. All done.
The garment must withstand heat, some garments might loose color with heat although the garment itself is good for ironing. Therefore we recommend evaluation on a test material.
Pictures are printed or cut with a maximum size unless otherwise stated. If you would like a custom sized picture, then write your desired measurements in the product customization fields.
Data sheet
Material:

Polyurethane

Application Temperature:

160-175°C

Underlying Material:

cotton, syntethics

Manufacturer:

T-tape

Product type:

Heat transfer vinyl for fabrics

Washing Temperature:

up to 60°C
No customer reviews for the moment.