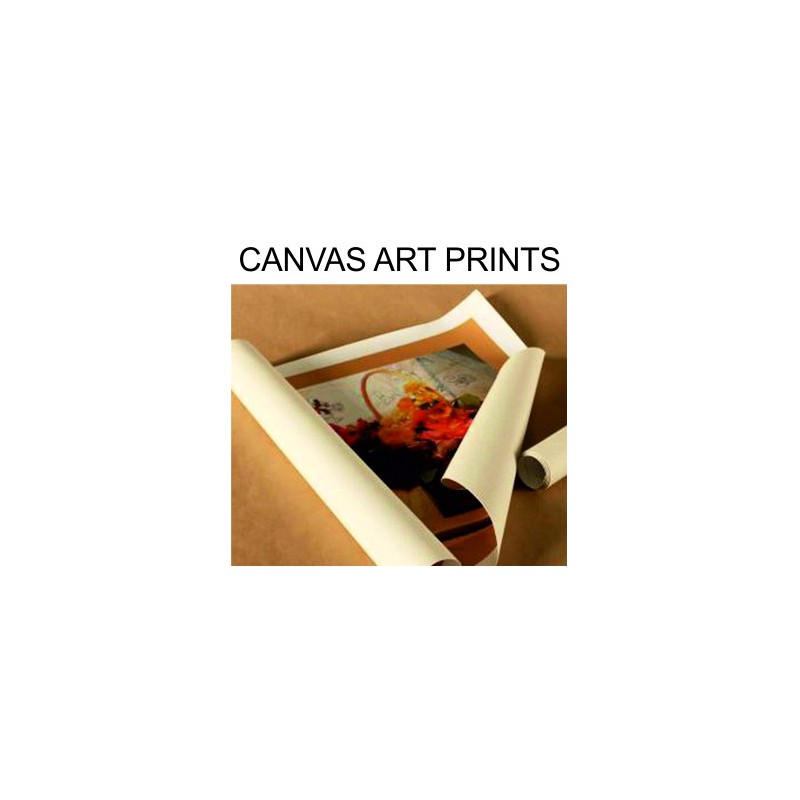  
Printed Canvas, Photo Canvas Prints, Painting Repro Prints
We will print your photo or image on a matte polyester photo canvas which textured surface yields a beautiful painting-like result.
We use 260g/m2 polyester matte photo canvas, that is bright white, waterproof, stretch and cracking resistant and its expected life is up to 70 years. Polyester canvas is much more stable than cotton or cotton blend canvas.

It is a mainstream practice to stretch the canvas onto a wooden frame, but you can also paste the canvas on a substrate or a board or just put it in a beautiful picture frame.

We can print canvases from size A4 to 61cm wide roll, which can be ordered per meter. Both photos and reproductions of paintings can be printed on our photocanvas.

You can send print files or links to images to our email info@thesigns24.com. The image should be as good as possible ... for example, the A4 photo canvas is printable from 2000 x 900 pixels. The less pixels, the more blurry the image will be when magnified. For example, if you want a 40 x 80cm photo canvas printed out, you should have more pixels for a nice result.

We will print the canvas and send it to almost any location in the world.
No customer reviews for the moment.